Santa Maria al Bagno is a graceful small village of Common of Nard˛ place in means of the fabulous bay that goes from Gallipoli until the tip of Santa Caterina, to separate the two localities is alone the small cape of " Punta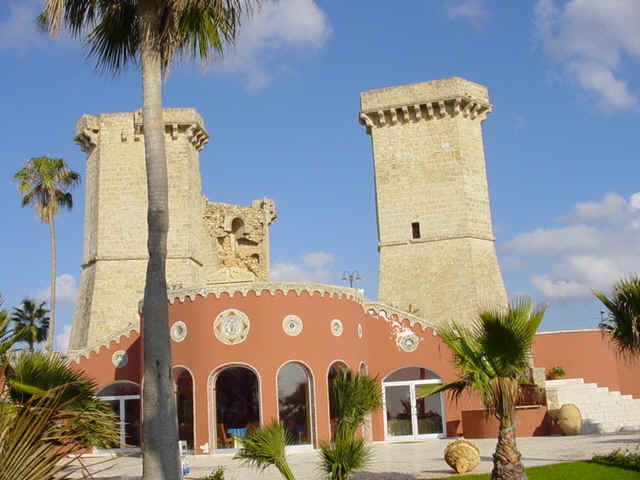 dell'Aspide".
In the Middle Ages Santa Maria al bagno was defended from the supreme Torre del Fiume. Today of the tower they remain only four powerful pillars, commonly in fact is called "Quattro Colonne". Is here that we are not a characteristic ancient panorama that fray antiquity and modernity. The zone of Santa Maria al Bagno, with the ruderi of the Tower of the River and the great palms in river to the sea has an aspect orients them. Tourist information Santa Maria al Bagno - Lecce - Salento
Santa Maria al Bagno is a graceful small village of Common of Nard˛ place in means of the fabulous bay that goes from Gallipoli until the tip of Santa Caterina, to separate the two localities is alone the small cape of "Punta dell'Aspide". In the Middle Ages Santa Maria al bagno was defended from the arrogant Tower of the River. Today of the tower they remain only four powerful pillars, commonly in fact is called "Quattro Colonne". Is here that we are not a characteristic ancient panorama that fray antiquity and modernity. The zone of Santa Maria al Bagno, with the ruderi of the Tower of the River and the great palms in river to the sea has an aspect orients them. Tourist information Santa Maria al Bagno - Lecce - Salento
The country is born like small village of fishermen and shelter of ships from the sea in storm. In the Middle Ages she was abandoned to the most complete degradation, repeatedly was plundered from pirati and saraceni. Particular damage was procurato from the Veneziani after the fall of Gallipoli in 1484. The devastating veneziani were cruel and how much it had been the pirati ones. However in the years succeeded to you coming from populations from Africa continued irreparably to have and to destroy the thermal buildings, church, systems and the bathtubs. The inhabitants were forced to abandon Santa Maria al Bagno, repairing in the near countries of the entroterra. The incursions protracts for centuries. In order to defend the populations of the coast and of the interland from these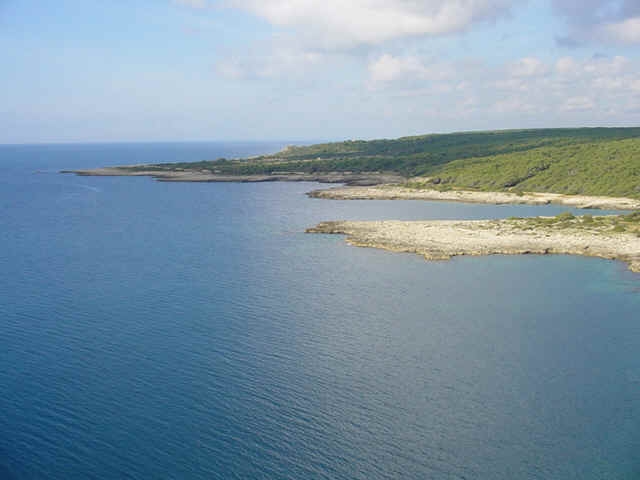 attacks, in 1563, Carl V one realized one program of defense of the coasts constructing long chain of sight towers; to that age laughed them the torre del Fiume di Galatena , realized in order to defend sweet water sources, easy water supplying for the pirati ones. Later on, the beauty of the sea and the coast pushed the getlteman of Nardò to move itself, constructed to villas and palaces, locates to you also to little hundreds of meters from the sea and dipped in the green of the trees, in one zone particularly salubre thanks to the combination air of the sea and air of the campaign. Hour the country is wild center of holiday of the inhabitants of the common neighbors and the tourists to the crystalline water search and coasts.
Coast characteristics Santa Maria al Bagno's costs rises in one characterized scene to alternate of rientranze and sour and sweet shelves, tips slopes, forests and pinete.
The low and comfortable prospiciente coast Ú for the reduction to the sea; è free, but who wants can have use of of bathing equipment.
For the lovers of the beach, enough to on foot move to the center of the country (200 meters from our B&B) where fine sand beach is one although much small.